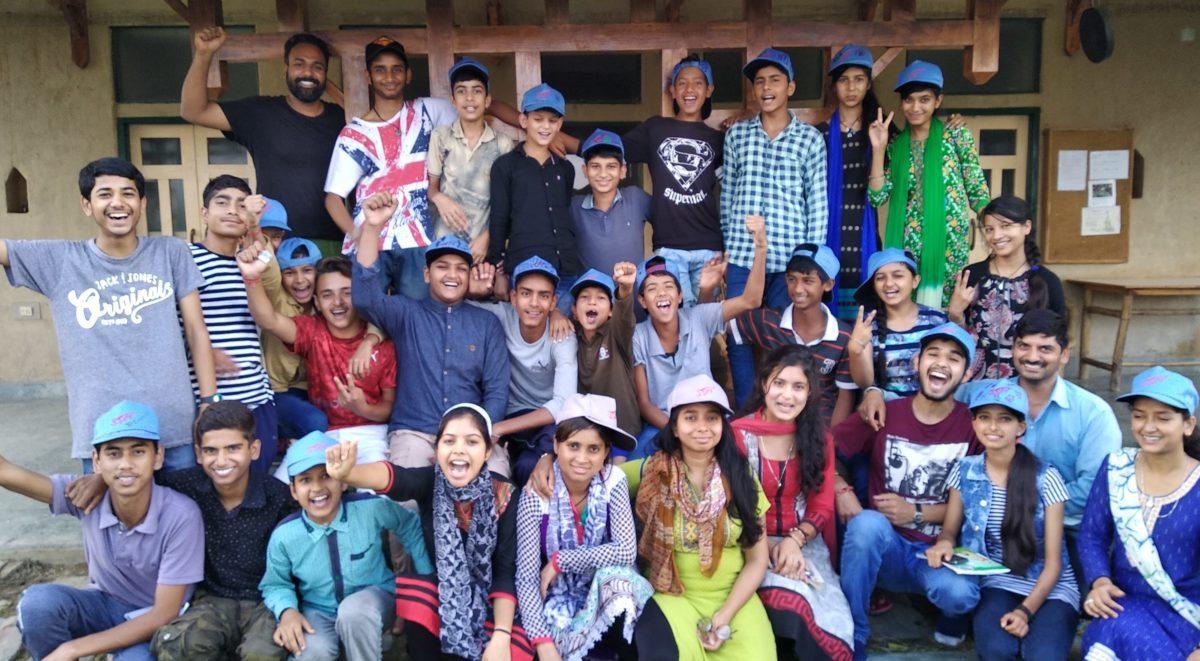 There are two initiatives running under Udaan, one is the Children's learning centre and the other is a primary school.  To know more about the school please visit the school's website Link
Udaan Learning Centre:
The present system of education is built upon monotony and rote learning, and survives by promoting mono-culture and status quo. Under such a system what remains of the teacher-student relationship is only a subject-object relationship between them. It's a system of unidirectional flow of knowledge from the teacher to the students. This system obstructs the process of intensive, creative and critical thinking in children. The children remain confined to the school textbooks and at the mercy of the teacher, who is expected to go by the book. They serve as container of knowledge and information without the conscience of 'WHY'. This turns them to be an obedient citizen but not to be a responsible one.
We, at Udaan learning centre, believe that the purpose and effect of education should be such that it enables children to develop critical thinking and a curious mind. Children should be conscious citizens of the society who are aware of what is going on around them. At Udaan learning centre, we try to achieve this by providing holistic education to the children who live in the villages around our school. The method includes discussion on various social and political issues like caste, gender, environment and communalism through workshops, theatre, movies, games and other non-conventional means of teaching. Our Learning center has a library; a room for puzzles, indoor games, art & craft; and a playground. There is a space for carpentry, pottery and bamboo structuring. All these facilities are used by children on a daily basis after their school hours and all day during weekends & other school holidays. We also organize field trips/nature camps for children to be able to learn from the outside world as much from the world inside of learning centre. Eco-camps are also organized with the children from other places and with the Schools around to enhance the understanding of self-reliant model of villages and environment.
To follow our events please visit our Facebook Page